PARTNER ORGANIZATIONS
Our Partners
PLEASE JOIN THE WORLD CONFERENCE OF MAYORS BY BECOMING A CORPORATE OR INDIVIDUAL SPONSOR.OUR SPONSORS WORK HAND-IN-HAND WITH OUR MEMBERSHIP, MAYORS, AND THOUSANDS OF OTHER ELECTED AND APPOINTED OFFICIALS IN THE UNITED STATES AND THOUSAND OF MAYORS, ELECTED, AND APPOINTED OFFICIALS ABROAD TO SUSTAIN AN INTERNATIONAL NETWORK OF LEADERS WHO SHARE INFORMATION AND WORK TOGETHER TO BRING TECHNOLOGY, ECONOMIC DEVELOPMENT AND EDUCATIONAL OPPORTUNITIES AS WELL AS THE BEST HEALTHCARE POSSIBLE TO THEIR RESPECTIVE CITIES AND REGIONS.CORPORATE ROUNDTABLE AS A MEMBER OF THE CORPORATE ROUND TABLE, YOU WILL HAVE THE OPPORTUNITY TO COLLABORATE WITH LIKE-MINDED ORGANIZATIONS AND POLICY MAKERS ON ISSUES THAT AFFECT FAVORABLE CHANGE ACROSS THE COUNTRY AND ABROAD. AS A MEMBER OF THE CORPORATE ROUND TABLE, YOU WILL HAVE NUMEROUS OPPORTUNITIES TO EXCHANGE IDEAS WITH HUNDREDS OF LOCAL ELECTED AND APPOINTED OFFICIALS ON ISSUES THAT CONCERN AND/OR POTENTIALLY AFFECT YOUR BUSINESS. THESE COULD BE STATE, REGIONAL, NATIONAL, OR INTERNATIONAL ISSUES FACING UNDESERVED NATIONAL AND INTERNATIONAL COMMUNITIES.
---
CORPORATE ROUNDTABLE

2016-2017 WCM CORPORATE ROUNDTABLE
1. AT&T Cleo Washington
2. Bellsouth Ty Fondren
3. VictoryLand
(Milton McGregor) Linda Pittman
4. OraSure Tony Zezzo
5. Cities United Anthony Smith
6. Advance America Ron Hicks
7. Waste Management Calvin Booker
8. EverFi Tom Davidson
9. Morehouse School of Medicine Oluwatoyosi Adekeye
10. Dr. Mary Bell Dentist, Tuskegee, AL
11. Honorable Judge Joyce Alexander Ford
12. EEI (Formerly David Owens)
13. AMEA Fred Clark
14. Principal & Associates Eugene Pitts
15. Capitol Group Brandon Comer
16. Carr Riggs& Ingram, Inc. Bill Carr
17. Dr. Gloria Herndon GB Energie LED
18. Alabama Power Mr. Leroy Nix



Powered by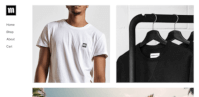 Create your own unique website with customizable templates.